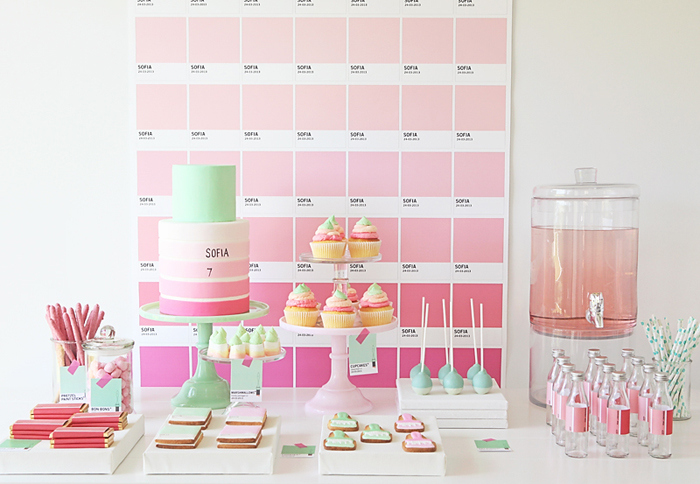 Jas Jhol on June 3, 2014
Painting is one of the easiest and most inexpensive ways to add instant oomph to your rooms. The effect you get depends on the colour you choose. But, choosing the right paint colour can be daunting — especially when you're confronted with the thousands of colours offered by most paint companies.
Follow these tips to learn how to choose the right colour for your walls, trim, and accents — and how to use paint to minimize your room's flaws:
Colour is always more intense on the wall than it is on a tiny paint chip. When you find a chip you love, go a shade lighter, or a bit murkier, to keep the colour from overwhelming your room.
No matter how much you love a paint colour in the store, you must see it in your home. Your lighting is likely different from the store's lighting, and your lighting will vary at diferent times of the day. Look at the colour in your room at various times of the day to make sure you still like the colour.
Many paint companies offer small inexpensive test samples. Take advantage of these, and paint a test area on your wall before making your final decision. Live with the sample area for a few days, and be sure to check it at various times of the day. Colour changes significantly in different light.
Most paint stores have colour matching machines. For example, if you've found a piece of fabric or a photo with the perfect colour, they can match it.
If you fall for a paint colour used in an internet or magazine photo, don't rush out and buy the colour listed in the credits or source pages. Your lighting could be different, and the photos have probably been digitally enhanced. Take the magazine or printed photo to the paint store and have them match it. That way, you'll get the actual colour you love.
If you've found a great colour and it isn't portable, like the wall of a friend's house, ask the paint store if you can borrow a paint deck. Some stores call it a fan deck. Try to
match the colour to one of the chips in the deck.Remember that cool colours recede and warm colours advance. Decide which makes you the most comfortable, and which works best for your room, before choosing.
Ignore conventional advice that says you should always paint small rooms with light colours. If you like light colours, that's fine. If you prefer deep or bright, go ahead and indulge. A light colour isn't going to fool anyone into thinking the room has grown that much, so why not have a small room full of a colour you love?
Using Paint to Correct Flaws
Art galleries typically choose white or pale gray backgrounds so the focus stays on the artwork. If your art and furnishings aren't as fine as you'd wish, do just the opposite and use rich, intense colour on your walls. If you make colour your focal point and first impression, those tatty pieces you can't wait to replace won't be nearly as noticeable.
Use paint to compensate for poor architectural details. If you have great moldings, trim, and built-ins, your walls look great in most any colour. If your architecture is lacking, whites and beiges are going to highlight the lack. Use bold colour to distract the eye, and to create something special where the builder didn't.
You'll see options for flat, satin, and glossy paints. Save the glossy stuff for your trim. Satin is good for bouncing light around the room, but it will highlight any flaws on your walls. If your walls aren't in perfect condition, flat paint will help hide the problems.
If your room gets lots of sun, even too much sun, cool it down by painting the walls with a cool colour. Likewise, if your room feels too frosty, warm it up with a warm paint colour. The way we perceive a room affects the way we feel inside it, and you can balance the extremes with the right colour.
Trim and Accent Walls
Most people choose whites and off-whites for painted trim and moldings. Consider painting your trim glossy black instead. Black works anywhere, from ultra modern to old
world.If you do go with traditional white or off-white for trim, consider accenting a special feature with black or another bold colour. A set of double doors would look fabulous in glossy red or orange.
In nearly all cases, painting all your trim in a bright colour that contrasts with the walls looks amateurish. Painting all of your trim the exact same bright colour you used on the walls looks stunning. Consider flat or satin on the walls, and then use the glossy version of the same colour for the trim.
Consider using chalkboard paint on an accent wall in a kitchen, bath, or child's room. Keep plenty of chalk on hand and have fun with it.
If you've fallen for a colour, but fear it's too overwhelming for the room, try using it on one accent wall. You still get the colour, but you won't feel smothered by it. Creating an accent wall is also a great way to create a focal point for the room.
Use colour to express YOURSELF in YOUR home. There are no real rules as such, as long as YOU like it.
All else failing, KEEP CALM AND HIRE SUGARBAKERS !